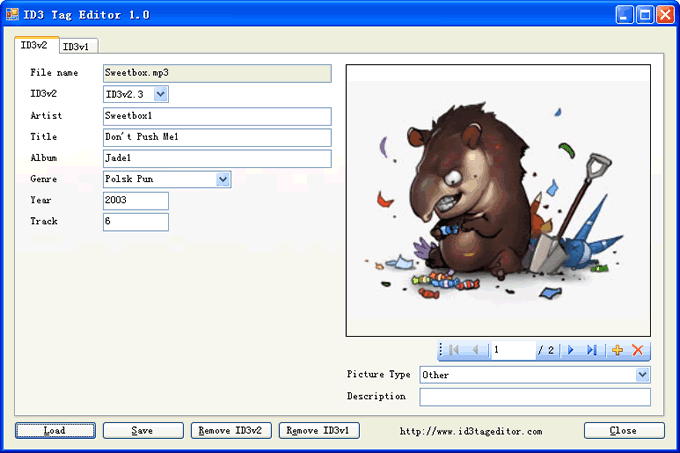 ID3 tag is a bunch of meta info in audio / music files such as .mp3, .ogg ...etc.
 It is very useful as iy stores the information like Title, Artist, Year,Album art,  Genre and other information about the music track. ID3 tags aresupported in most of the music player like VLC, Amarok, Windows media player, itunes, Winamp ..etc.  Now a days all the music companies provides this meta info whe nthey release their audio cd's. If not we can edit overself using any of the music player like windows media plyer, amarok, winamp ..etc
It provides great help when we search for the particular artist or album or genre whatever. Currently ID3 V2.3 is available.
How to edit ID3 tag?
Say for example if you are using windows media player,
First go to the playlist, select the track you want to edit by clicking on it. Then right click and go to properties.
Here we can see list if fields such as tittles, artist, album information. we can fill all these or partial fileds and save the information.
Once we have all the meta information updated, Music library is so organized that we can sort, search by any of the filed in music library very easily.
ID3 tags also helps when we are listening the music while driving.